This article outlines how to record an event as well as view and/or delete the recording afterwards. Recording applies to Bevy Virtual and Bevy Virtual Conference event types.
Bevy automatically records Virtual Conference Events. Hosts must click Record for Bevy Virtual events.
Attendee recording experience
Attendees see a disclaimer when they join a virtual event.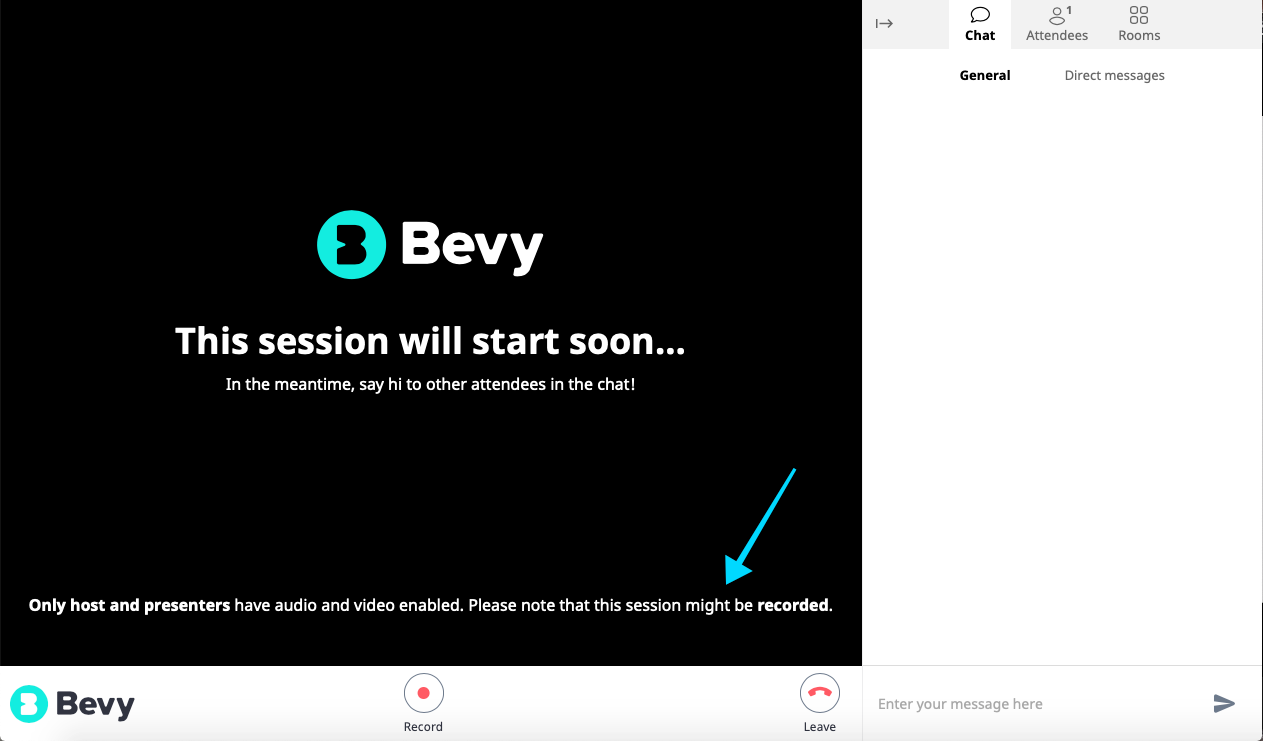 Record an event
Only hosts can record an event.
Join an event as a host, or be promoted to host after joining.
Click the Record button at the bottom of the screen. All attendees see an indicator light at the top left corner of the screen along with "Recording", indicating that the session is actively being recorded.
When finished recording the session, click Stop Recording.

You can record multiple clips in the same session. Each time you click Stop Recording a clip is completed. Click Record to start a new recording.
Conference stage recordings
Bevy automatically records stage content for Virtual Conference Events. You can also record from the backstage.

View a recording
Access event recordings using the Wrap Up tab in your chapter dashboard.
From the Chapter Dashboard, click Events from the left sidebar.
Click the event you want to manage.
Click the Wrap Up tab.
Click the download icon next to the recording to download.

Recordings are mp4 files in 720p resolution and are limited to 2-hour segments.
Delete a recording
Click on the X next to the recording you wish to delete.
Click Delete to confirm.