This article explains how to cancel automated emails.
Some emails are automatically scheduled based on the settings from within the Admin Dashboard. For example, a 48-hour event reminder may be automatically added upon saving a new event.
At the chapter level, you can cancel any emails that were automatically scheduled for an event.
To cancel an email:
From the Chapter Dashboard, select Events in the left-hand sidebar menu.
Select the event to cancel the email for.
On the Emails tab, click the X to cancel a specific email.
Click OK to confirm the change.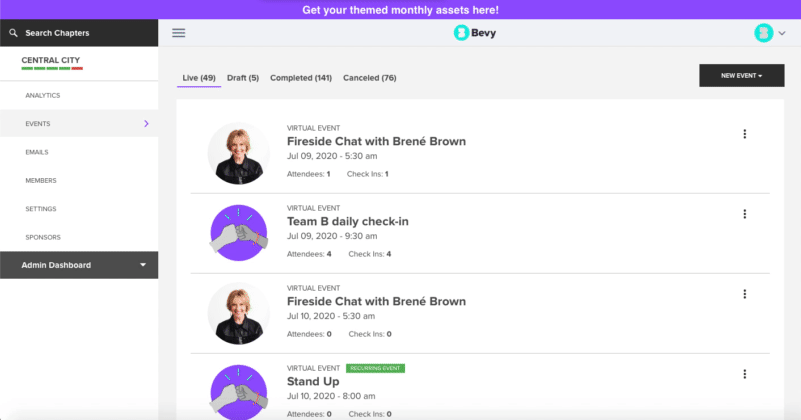 Dropped emails
Emails drop if you:
Create a hidden event and did not select the Allow Automated Emails When Hidden

check box

Cancel an automated email
Learn more about rescheduling emails.