This article explains steps to configure your computer to make it easier to share a slideshow when you only have one monitor.
When you are presenting in a Bevy event using Google Chrome, sometimes the slides you're sharing look really small.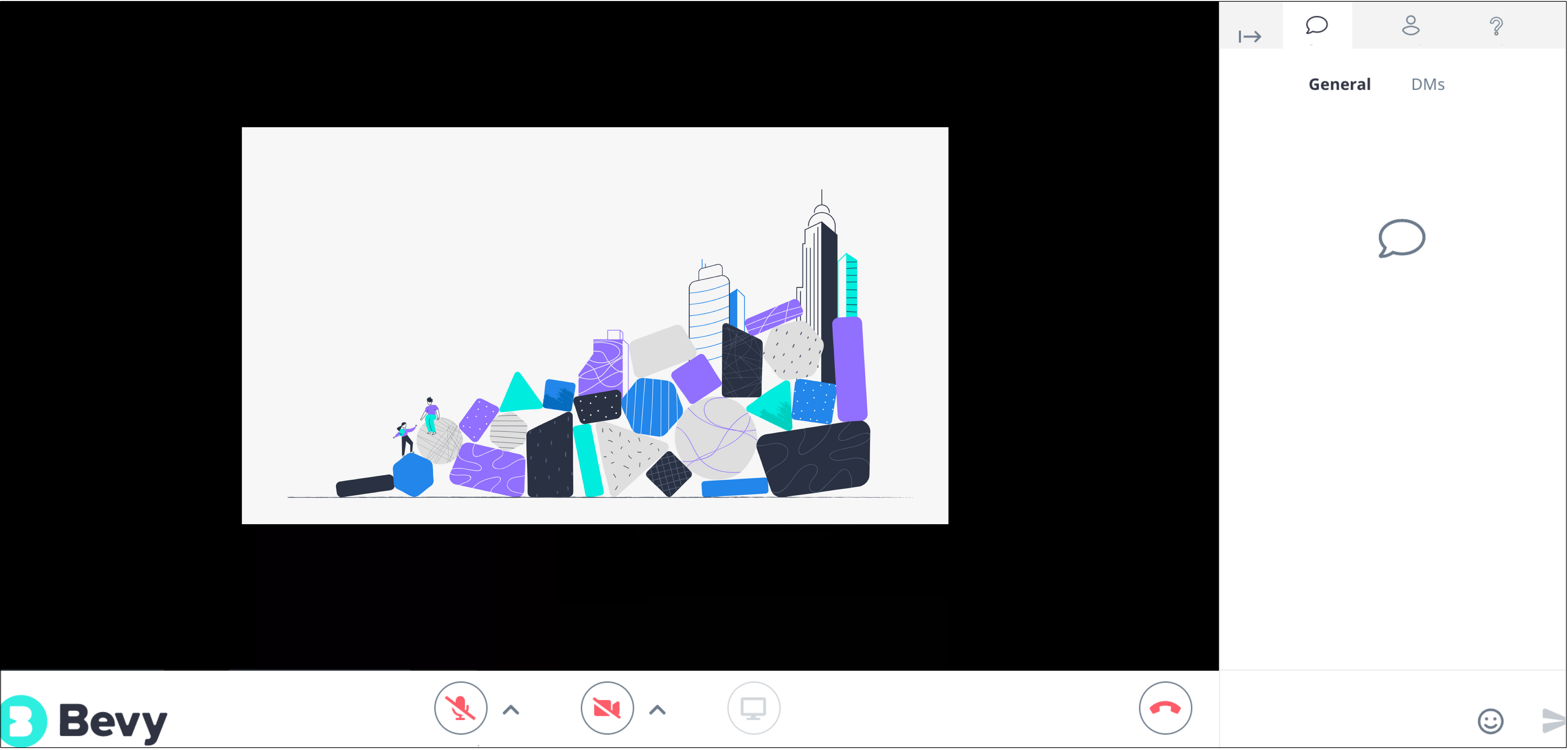 This happens when you only share a single tab, instead of a window. But, because your Bevy event is in your browser window, you still need to be able to see the event and do things like answer questions or mute yourself.
However, we've found that updating your gesture settings, and then sharing an entire window makes it easy to share your screen and present your slides while still being able to access the event.
We recommend trying the following:
In your System Preferences >Trackpad > More Gestures, select the checkbox to Swipe between full-screen apps.

Open your slides, or whatever you're presenting, in a new browser window.
Share your screen in Bevy, and choose that window to share.

When you start your presentation, swipe between screens.
When you swipe between screens, the event attendees only see what you're sharing, and the slides display the right size.