This article explains the sub-chapter setting within the Chapter Dashboard.
Use the sub-chapter setting to group together multiple chapters. Using sub-chapters reduce the number of chapters that display on your community homepage and makes it easier for members to access related chapters.
Sub-chapters are grouped with a parent chapter, and the sub-chapters display as "Subgroups" on the parent chapter homepage.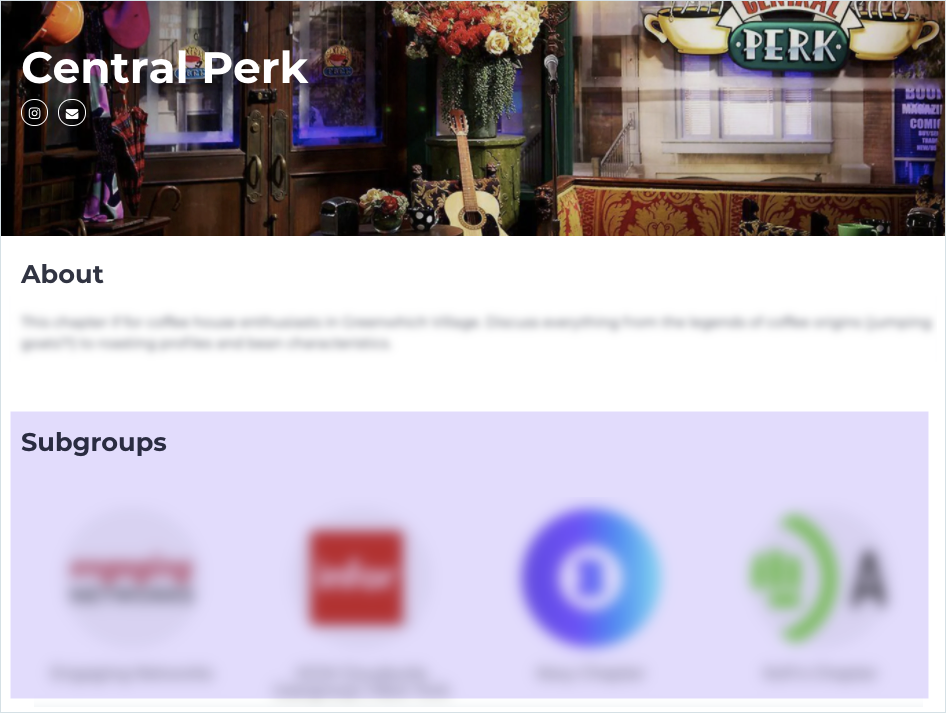 Each sub-chapter is counted toward billing. That means that the parent chapter is still billed, even if it is only a collection for the sub-chapters.
Enable sub-chapters
When the Sub-chapter toggle is enabled for a chapter, all other chapters with the exact same location information automatically display as sub-chapters.
Open the parent chapter in the Chapter Dashboard, and then click the Settings tab.
Enable the Sub-chapter toggle, and then click Save.

For each sub-chapter, turn off the Sub-chapter toggle.
Make sure the location details of the sub-chapters are exactly the same as the parent chapter to automatically display them as subgroups on the parent chapter homepage.