This article explains the subchapter setting within the Chapter Dashboard.
Use subchapters to organize similar chapters by location and reduce how many chapters display on the community home page. This makes it easier for members to find and engage with multiple chapters in the same area or that have similar interests.
Subchapters are grouped with a parent chapter, and the subchapters display as "Subgroups" on the parent chapter homepage.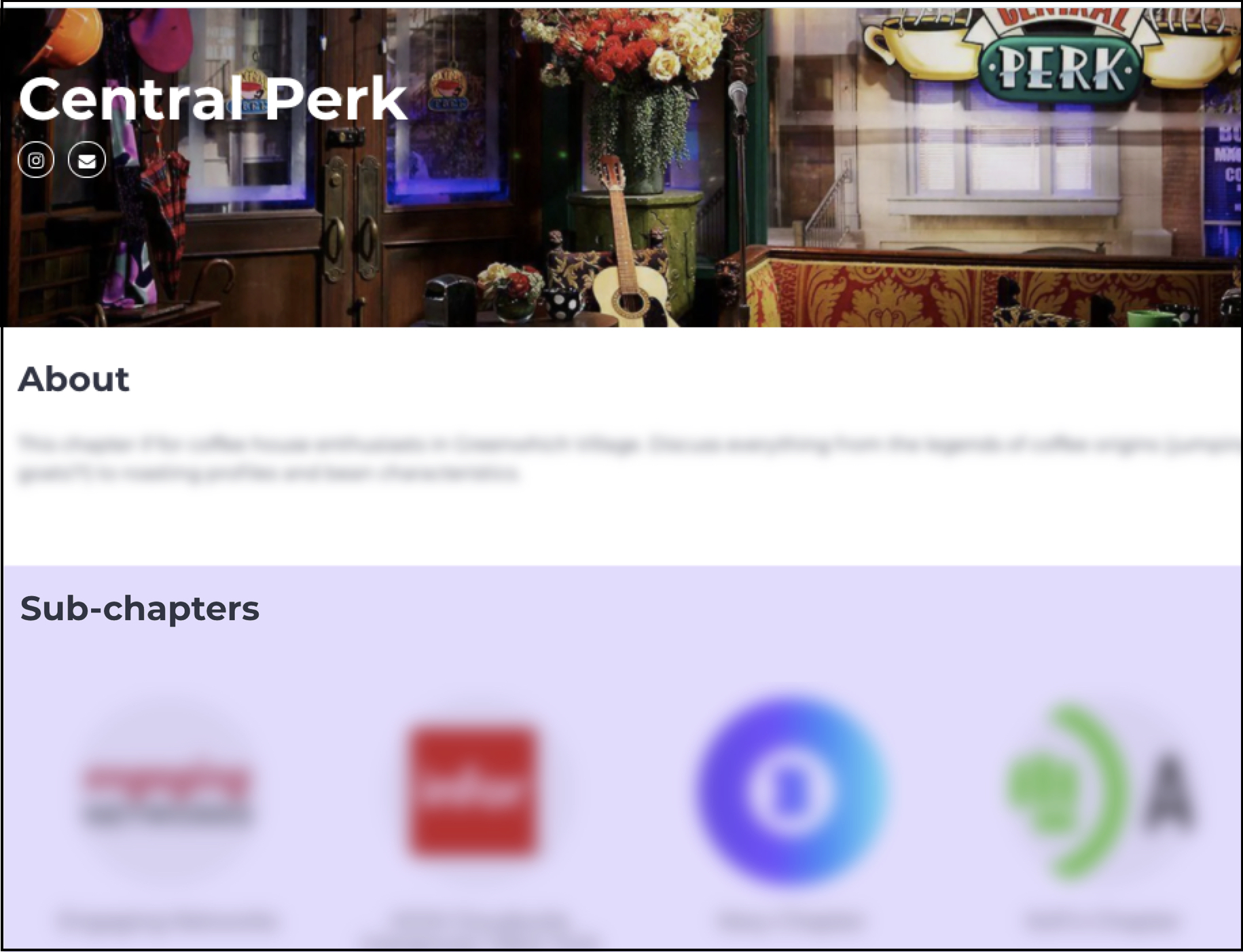 Every chapter, parent chapter or subchapter, counts towards your total chapter count. That means that the parent chapter is still billed, even if it is only a collection for the subchapters.
Enable subchapters
When the Subchapter toggle is enabled for the parent chapter all other chapters that have selected the parent chapter automatically display as subchapters.
Open the parent chapter in the Chapter Dashboard, and then click the Settings tab.
Enable the Subchapter toggle

located in the "Status" section

,

and then click Save.


For each subchapter, take the following steps to connect them to the parent chapter to automatically display them as subchapters on the parent chapter homepage:

Open the subchapter in the Chapter Dashboard, and then click the Settings tab.

Turn off the Sub-chapters toggle located in the "Status" section..

Under the "Parent chapter" dropdown located in the "Lists" section, select the parent chapter the sub chapter should be linked to