This article explains the various ways people join communities, chapters and register for events.
Join a community
To join a community:
Find the community you want to join.
From the community's homepage, look for and click the Sign Up button.

Each community may have different text for their button, such as Join or Start Attending Events.

Fill in the details to create a new account.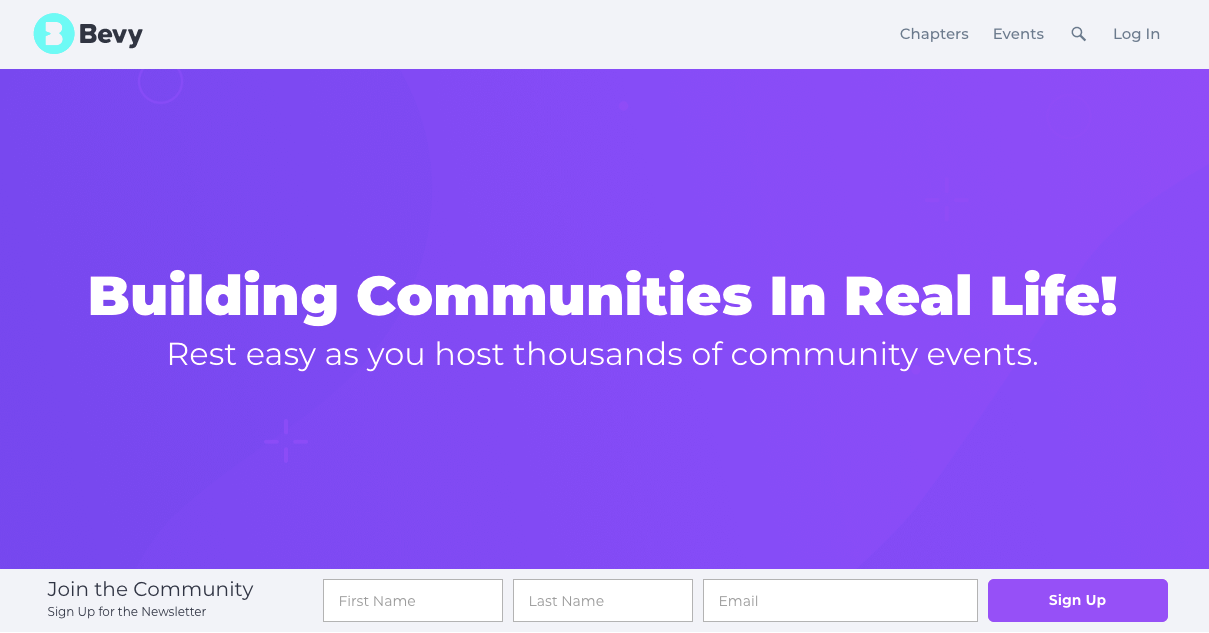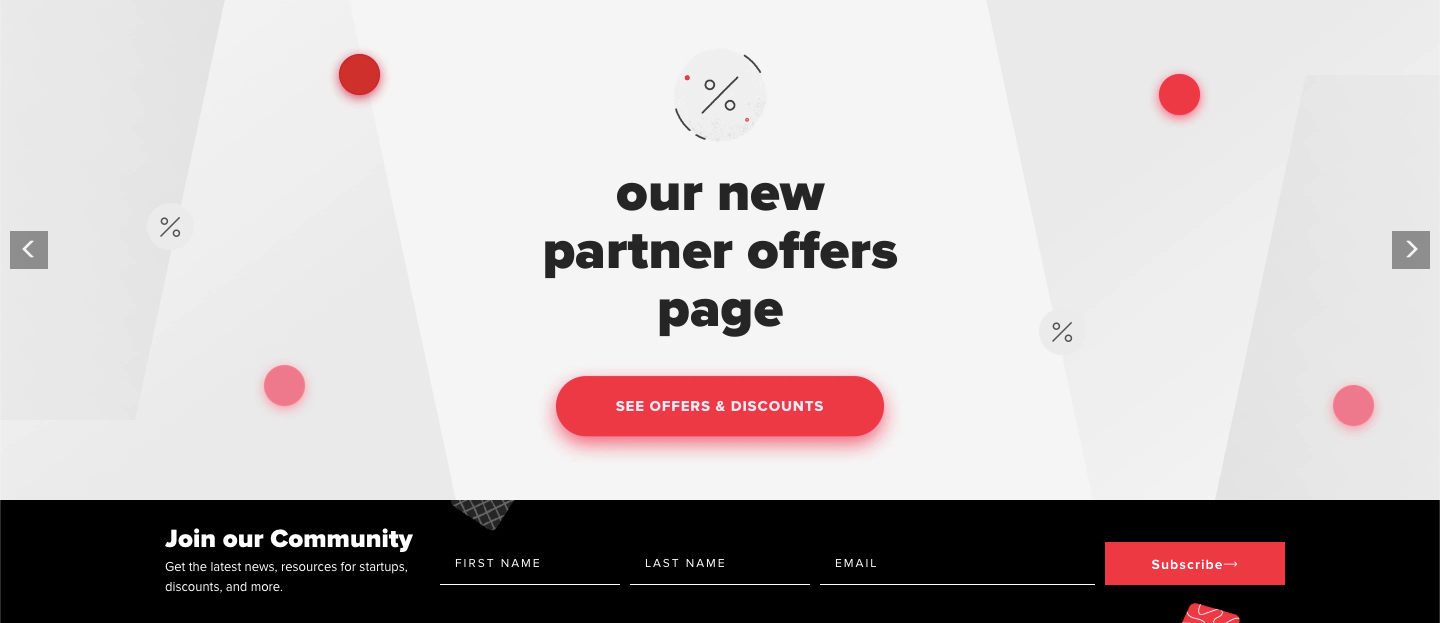 Join a chapter
Similar to joining a community, joining a chapter will be unique to that group.
To join a chapter:
Locate the chapter you would like to join. If you don't know which chapter you'd like to join, you can search for an event near you and consider joining the nearest chapter.

Once you've found the chapter you want to join, that chapter's page will have an option to join. See example below.
Register for an event
You can register for an event without joining a chapter. When registering for an event, you're given the option to sign up for a chapter's newsletter. Select this box to opt into the group subscription.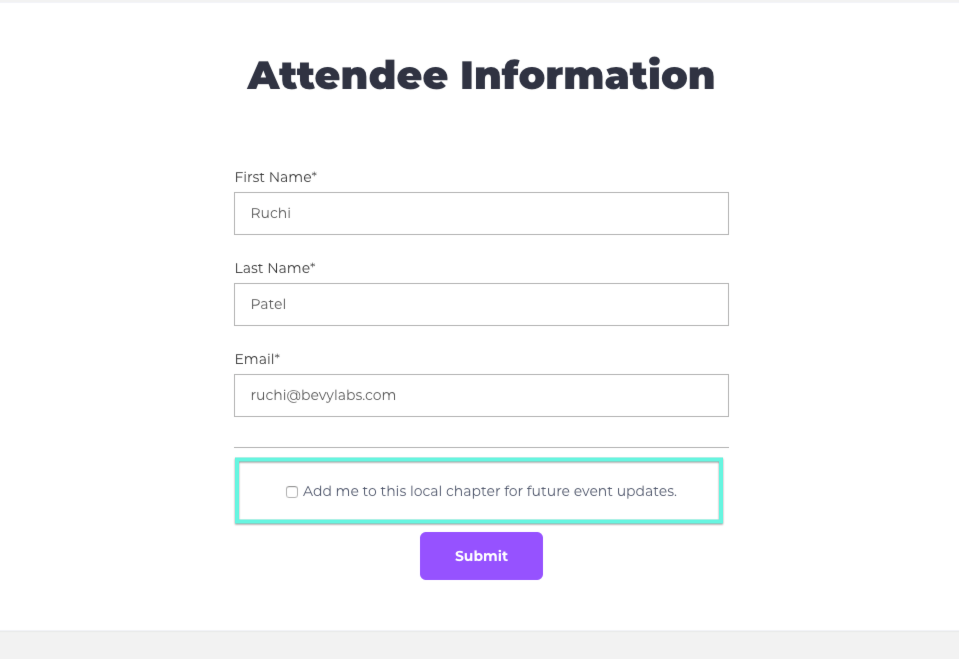 Frequently Asked Questions
Can I join multiple chapters?
Of course!
As a chapter member, will I be notified when a new event is published?
When you become a chapter member, you are opting into communications from the chapter you joined. You can adjust these subscription preferences by going to: Profile > Updates. Some communications are sent regardless of your settings - these include ticket confirmations, order refunds and order confirmations.