This article explains how to reset your password as a user, or reset the password of a member as an administrator.
If your community uses Single Sign on (SSO) to sign in to Bevy, you must reset your password using your SSO and not Bevy.
Reset a forgotten password
Go to your community, and then add /accounts/password/reset to the end of the URL. For example, bevy.com/accounts/password/reset.
Enter the email address you use to sign in, and then click the Reset My Password.
This sends an email to that address with instructions to reset your password.
Update a password
Log in to your account.
Open your profile menu in the top-right corner, and then select Settings & Privacy.
On the Change Password tab, enter your current password and your new password.
Click Change Password.
Not all communities have this option if profiles are not available on your site.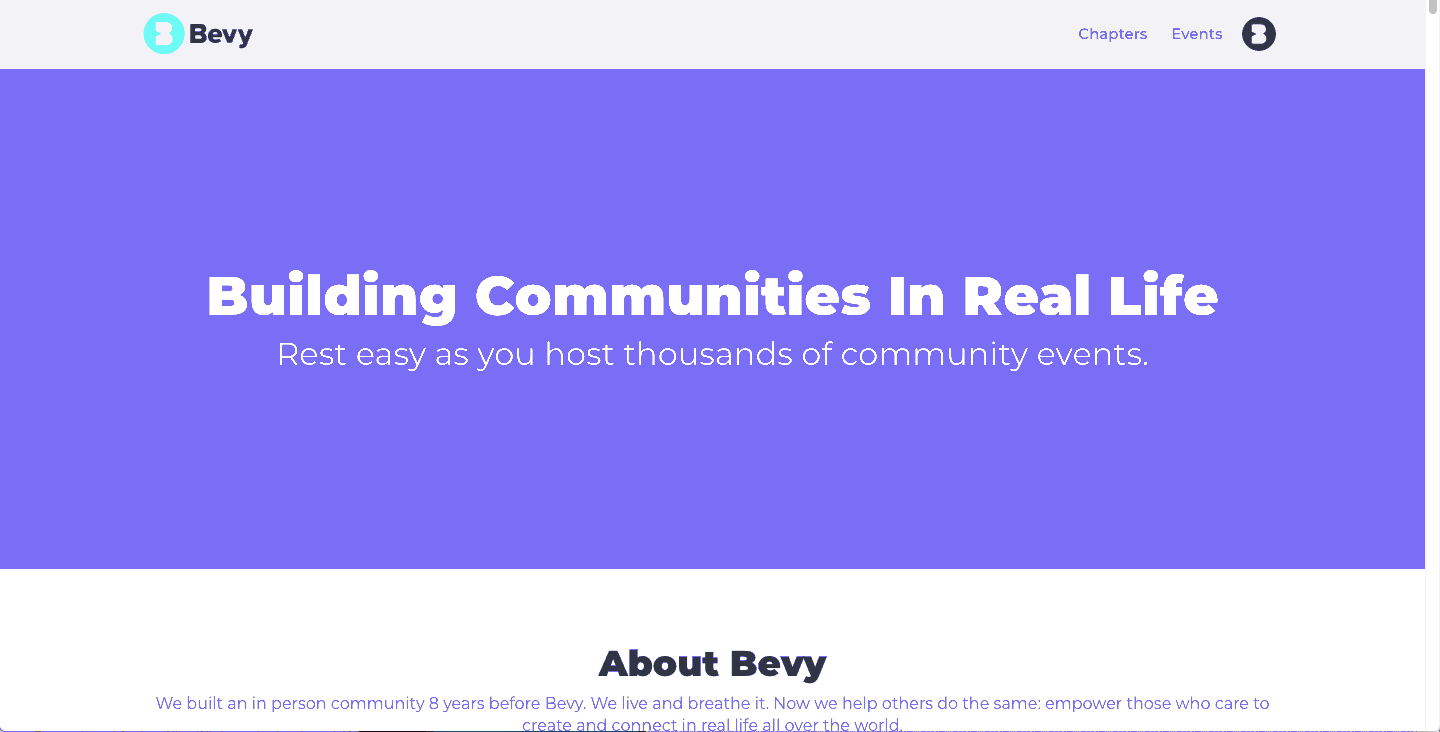 Send a password reset email to a chapter member
In the Admin Dashboard, select Members in the sidebar menu.
In the Search for a Member field, enter the member's email address.
Select the correct member.
When you select a member, you can edit the member.
Click Reset Password, and then click OK to confirm.
This sends an email to that member's email address with instructions to reset their password.