This article explains the backstage and how to broadcast from the backstage to a stage in a Bevy Virtual Conference. See Bevy Virtual for non-conference events.
---
The backstage is where speakers and presenters are during their presentations, and from where they broadcast to a main stage. The backstage is a staging area for the main stage of the conference.
Access the backstage
Speakers and presenters enter the backstage using a URL that the hosts provide them. They can always use this link to get back to the backstage if they leave for any reason.
Bevy generates this URL when the host adds information about the stage. Hosts can find the URL in the Agenda tab of the event creation and then send to the speakers and presenters.

Use backstage chat
As a backstage participant, you see a tab in between the General chat and your DMs called backstage. This is essentially a group chat for those in the backstage, and can be used throughout the event.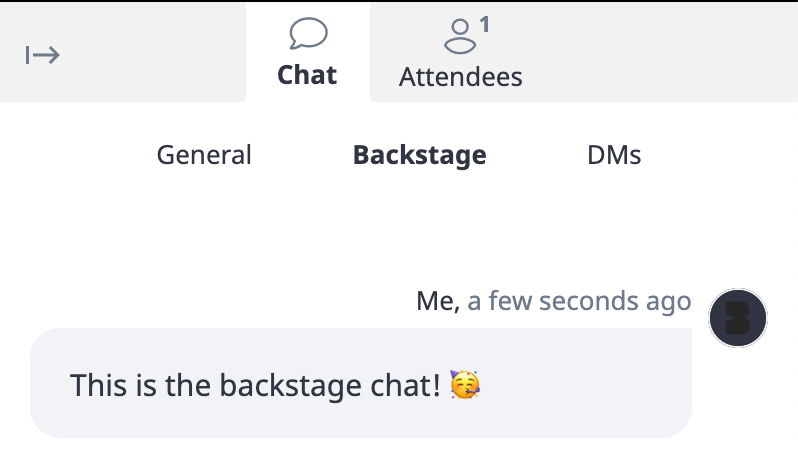 Broadcast to a stage
From the backstage, any presenter is able to broadcast to a stage. This could be the speaker, emcee, or any other presenter role in your event.
To broadcast, click Broadcast in the bottom menu.
Broadcasting to the main stage is different than simulcasting. You can simulcast a stage to other platforms. Learn more in Simulcast a stage.
You can also stream to a stage. Learn more in Live stream to a stage.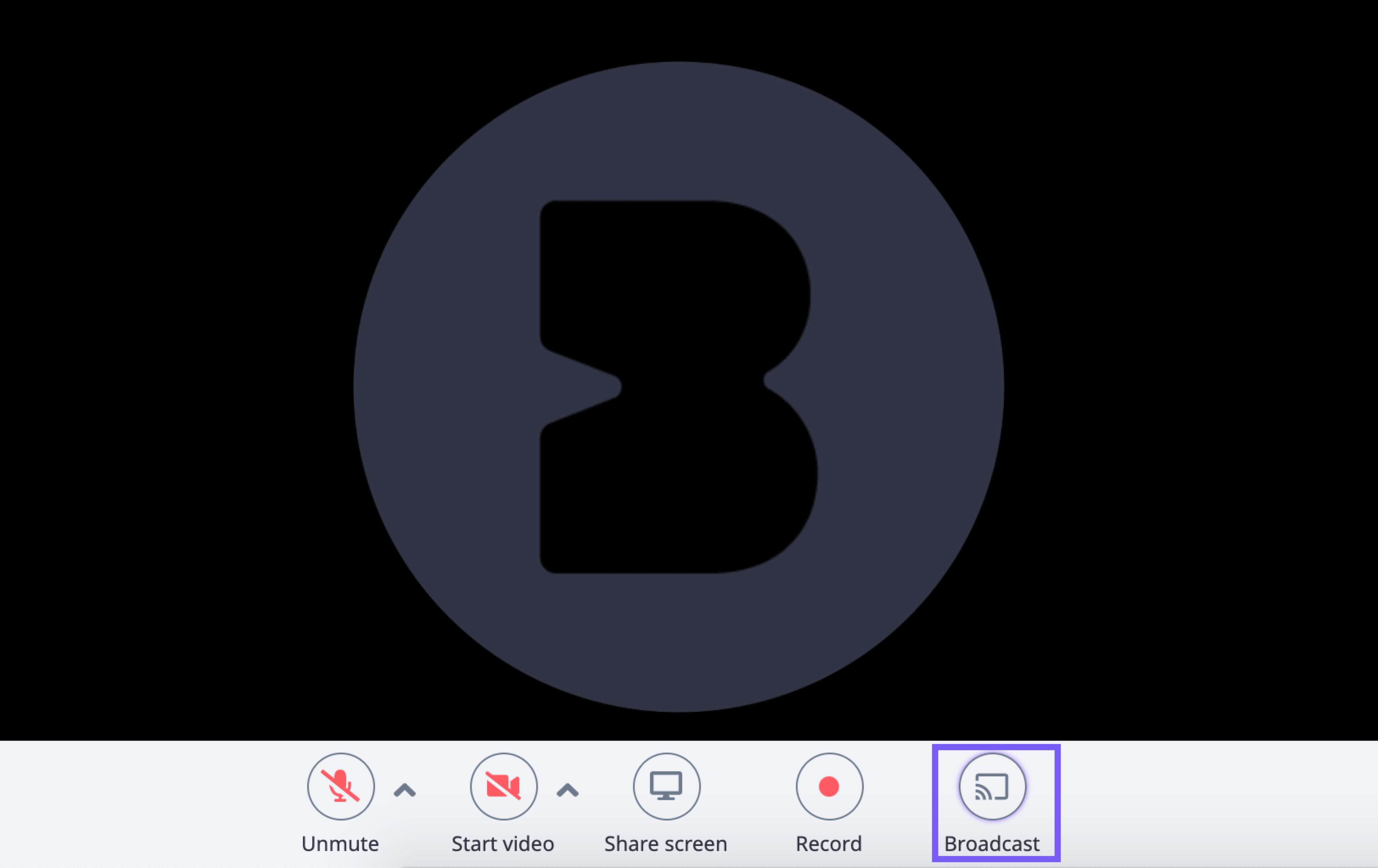 You must have presenter mode enabled to broadcast. Use the backstage chat to ask a host for presenter mode if it isn't available.
Leave the backstage
If you click away from the backstage into any other session, you need the direct link to the backstage in order to re-enter.
Record from the backstage
The stage itself is automatically recorded. However, you can record the backstage so that you have your own recording.