This article outlines how to add a location map to your event pages. This option applies to non-virtual event types.
During event creation, select the option to Display map of location on the event page.

Click Save Draft / Preview / Publish to see the changes on your event page.
Example of map on detailed agenda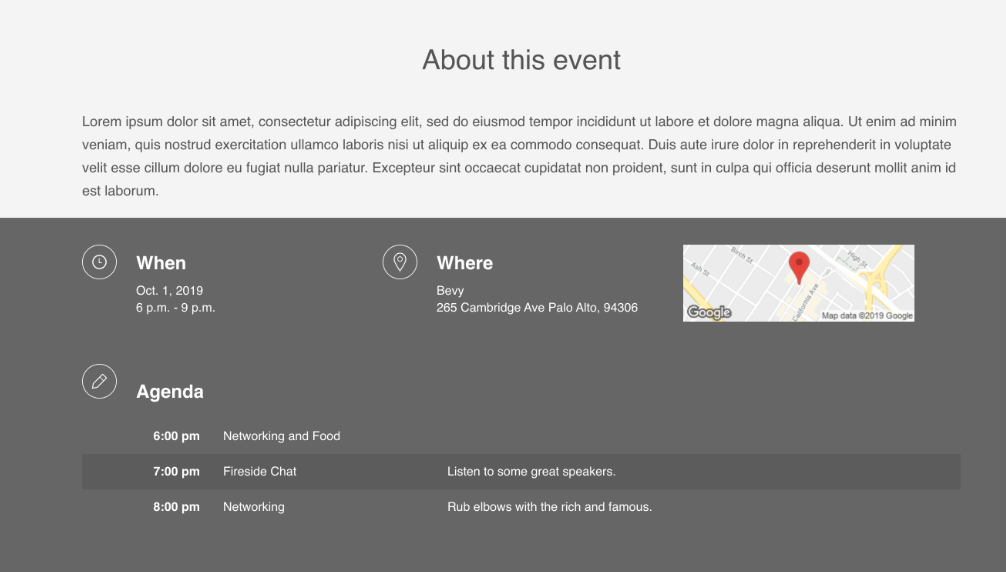 Example of map on agenda with no details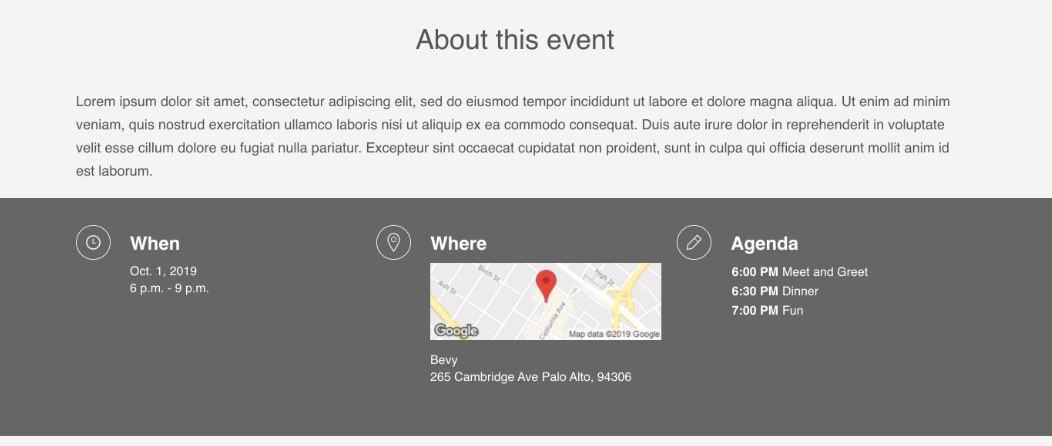 Example of map with no agenda