This article outlines the new features for Bevy Virtual Meetup compared to the legacy Bevy Virtual.
Bevy Virtual Meetup Key Improvements
Enhanced Platform Experience

Video Quality:

Enhanced video quality to full HD

Screen sharing & Recordings:

Delivered higher-quality screen sharing & HD recordings

Global Mesh Network:

Improved reliability for global meetups
Distributed network of media servers that routes audio and video traffic, scalable and at very low latency.
Enhanced UI Experience

Improved Look & Feel: Including new enhanced features
Legacy Bevy Virtual vs. Bevy Virtual Meetup
The following pictures display the UI differences between legacy BV and BV Meetup.
Legacy Look & Feel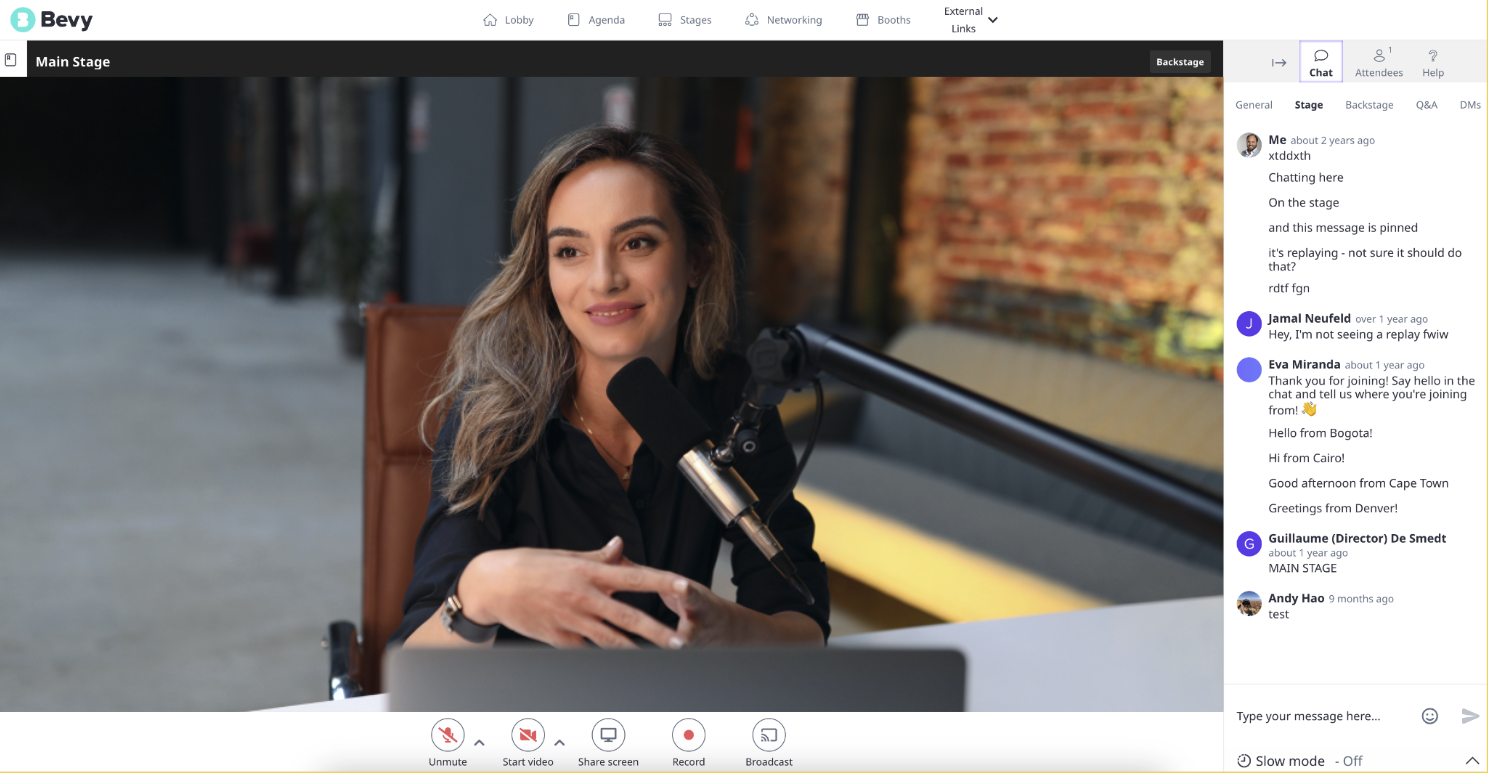 Modern Look & Feel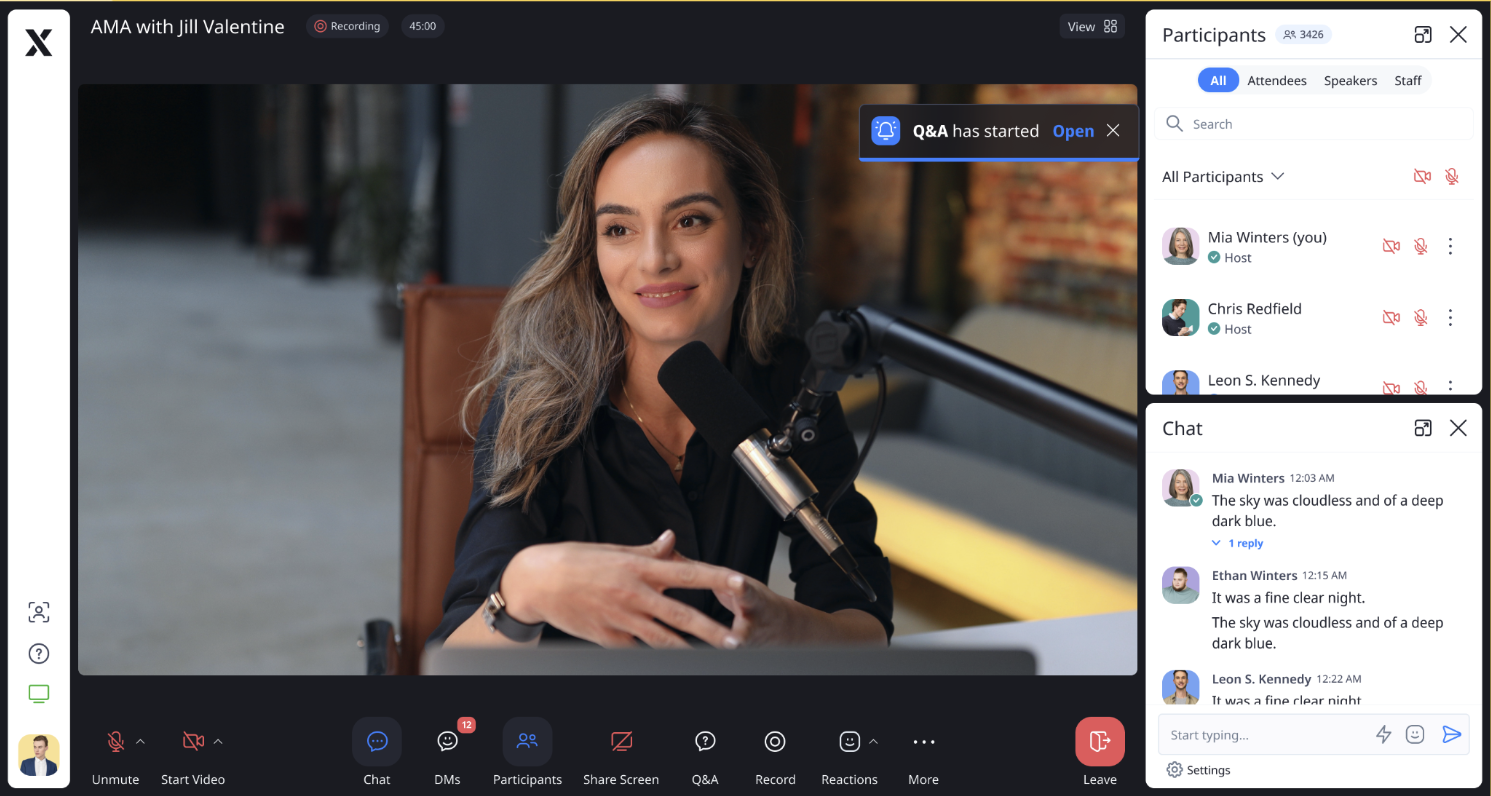 What's included in Bevy Virtual Meetup
Feature
BV (Legacy)
BV Meetup
Complete redesign
(Front-end and Back-end)
⛔️
✅
Chat, DM, Q&A
✅
✅
Breakout Rooms
✅
✅
Analytics
✅
✅
Change layout
between Speaker and Grid view
⛔️
✅
Quotes in Chat
⛔️
✅
Notifications, Unread messages + Help Stats
⛔️
✅
Global mesh networking
⛔️
✅
HD Recordings
… and many more features
⛔️
✅
Note that the new features and updates are only for Bevy Virtual Meetup not for Bevy Virtual Conference, which remains on the legacy platform.