This article outlines how Networking tables work in Bevy Virtual Conferences for attendees
Networking in Bevy simulates an in-person networking table and are open for visitation throughout the conference.
Networking tables are great ways to engage with other attendees in the virtual conference! Attendees can join networking tables to connect on topics you are interested about, birds of a feather discussions, and more.
Attendee networking experience
Join a networking table from the Networking landing: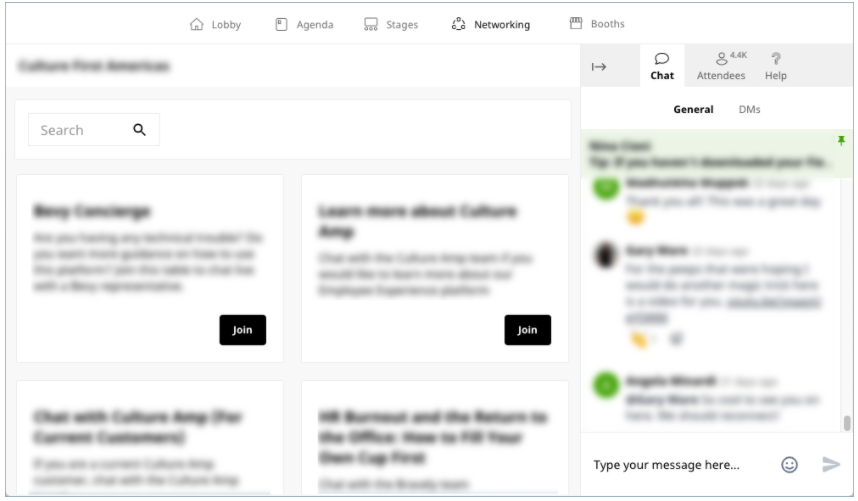 After joining a networking table: