This article explains how to edit the text that displays in your home page cookie banner.
The text in the Cookie Banner can be edited from the Admin Dashboard.
Click Settings from the left sidebar in the Admin Dashboard.
In the Privacy section of the General tab, enter the text you want to display in the Cookie Acknowledgement Text field.
Click Save Settings.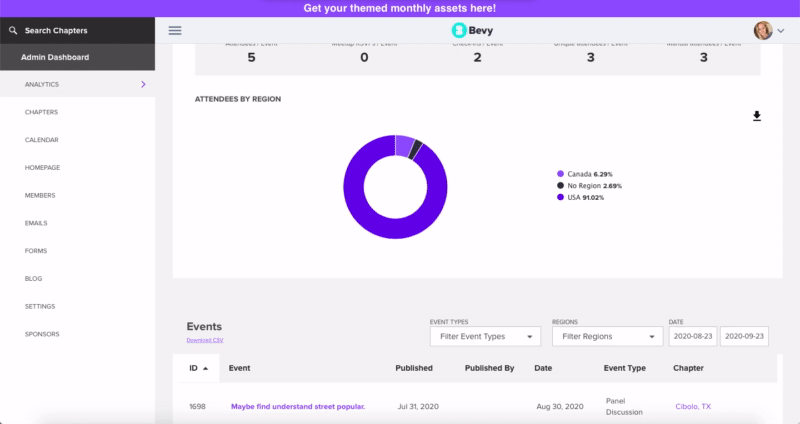 Use HTML to hyperlink specific words in your text. For example if you enter: You can learn more about how Bevy uses cookies <a href="https://www.bevy.com/privacy-policy/">here</a>. , it displays in the cookie banner as: You can learn more about how Bevy uses cookies here.