This article addresses some frequently asked questions about Bevy's blog feature.
Who can write and edit blog posts?
As Admin/HQ, you can decide who has access to write and edit blogs. Contact your Customer Success Manager to enable permissions for your team.
Can we get an RSS feed URL from Bevy for the blog and/or for the event listings?
We allow an RSS feed URL for the event listings. It would first require the building of the RSS (widget or otherwise) from your side. Then you can connect it via Bevy's Event Webhook. This can be turned on through the admin dashboard.
In the Admin Dashboard > Settings > General all the way at the bottom you will find the section for webhooks.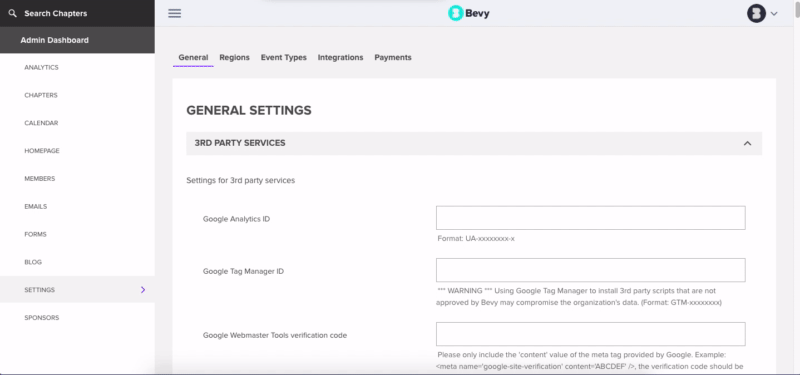 How is the Bevy blog optimized for search engine and keyword visibility? Are there any best practices for optimizing blog content on Bevy for SEO?
Bevy does not optimize anything for the blog, but as an HQ Admin you can edit the Metadata on blog posts to add keywords. To do this:
Access your instance URL /admin
Go to Blog Posts under Content
At the bottom of the blog there is a Metadata section.
Add Keywords
Learn more about reviewing and publishing a blog post.