This article explains how to create chapters. Chapters usually represent a city or a specific location in your community, but they can also represent different categories or areas of interest.
Once created, chapters have their own Chapter Dashboard. Anyone you add as a team member on the chapter team can access the settings for that chapter.
In the Admin Dashboard, click Chapters in the left-hand sidebar menu.
Click New Chapter.
Enter your chapter information using different fields including:

Title: The name of the chapter
About: A description of the chapter
Location: Where the chapter is located
Chapter Status: If the chapter is active or inactive. Only team members that are logged in can view inactive chapters.
Hidden: If people can find the chapter without the link
Region: The region or category of the chapter
Currency: The currency used for payments, if payments are configured
Use External Ticketing: If tickets require a URL for registration
Logo: The logo that displays on the chapter home page
Banner: The image that displays at the top of the chapter home page

Click Save.
Edit chapter details and settings within the Chapter Dashboard.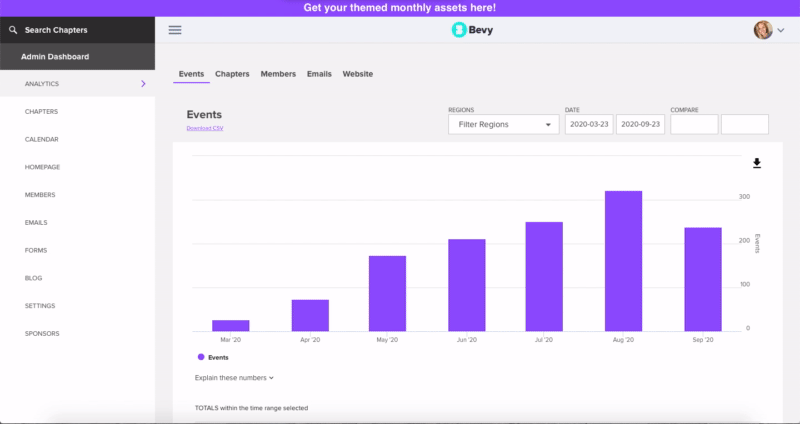 After a chapter is created, click inside the Search Chapters box within the Admin Dashboard to locate the Chapter Dashboard.